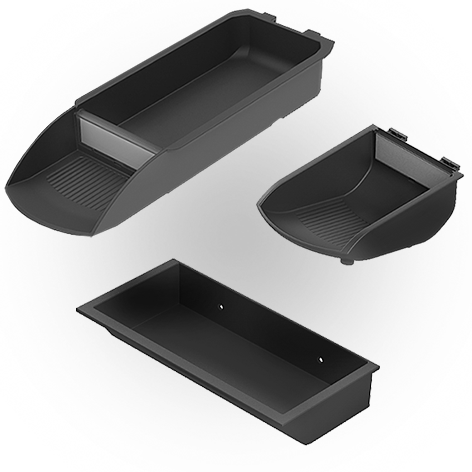 New - FATH's grab trays are suitable for the slots of profile I or B as well as for suspension profiles.

Whether as a container for storing small parts or as a tray to separate them for selective grabbing.

The large selection of grab tray models offers maximum design freedom for the provision of materials at the work station.